I'm the Brave / 我是勇者
When the command buttons are no longer stationary, are you about to fall in the hands of the enemy or keep everything in control?
How to Play:
1. Character is moving forward automatically. Use command buttons at the bottom to arrival the goal.
2. There are new command buttons appear when enemies are defeated, then move them to the bottom field. They still can be moved on the field.
3. Command buttons will level up by combine together with same type of command.
4. Attention! Some enemies attack our command button!
P.S. This game is best to play on the mobile by both hands.

當畫面上的指令按鈕,不再是固定不動,是會被敵人弄得措手不及、還是會讓操作完全掌握在自己手中呢?超出常理的指令式動作遊戲!
玩法:
1. 角色會自動往前進,按下排的指令按鈕來擊敗不斷出現的敵人,設法抵達終點。
2. 擊敗敵人會出現新的指令,把它拉到下面的欄位來使用,在欄位上也隨時可以拖移換位。
3. 相同圖案的指令合在一起就可以升級。
4. 注意有敵人會攻擊我們的指令!
P.S. 這遊戲最適合用雙手在行動裝置上玩。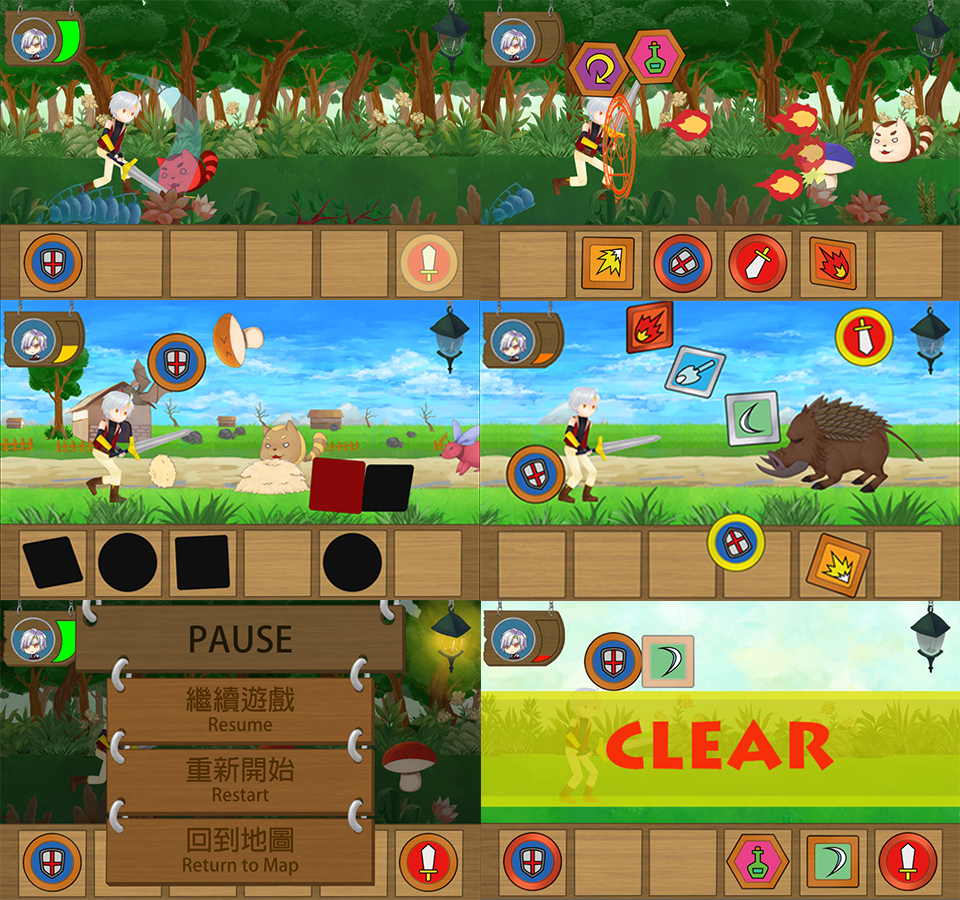 Download
Click download now to get access to the following files: